Level
Other

Duration
3 weeks

Start Date
Monday 17th January 2022

Venue
Easton College

Course Code
H0460
Start Date
Monday 17th January 2022, Part Time
Summary
A healthy and resilient agricultural soil is essential for the long-term sustainability of the environment and farming, for good crop yields and farm profitability.
This course will enable farmers and advisers to understand the relationship between the physical structure, biological and chemical processes that contribute to the quality of soils, and how soil functioning can be influenced by farming practices.
Increasingly farmers are finding that soil quality and productivity are complementary. Land managers who pay attention to soil structure, ensuring an appropriate chemical balance, maintaining and enhancing organic matter, integrating cover crops and green manures, and using compost and farmyard manure to feed and maintain healthy soil biology, are quickly seeing the benefits. Monitoring these changes and trends is becoming increasingly important for many farmers.
This course is 6 days (5 study and 1 exam day) - 17/01/22, 18/01/22, 24/01/22, 25/01/22, 31/01/22 exam is 02/02/22
Entry Requirements
No formal entry requirements.
Fees
£900.00

Please note course may be cancelled if minimum numbers are not met
Latest News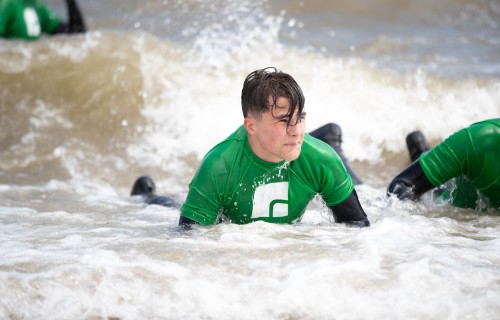 The Outdoor Leadership course at Easton College has secured accreditation as a recognised Surf England club.
Read more
20th September 2022