Students' expedition skills put to the test
31st October 2022 – Tags: Uniformed Services
Students on our Uniformed Public Services course enjoyed an action packed multi-day expedition in Thetford Forest.
The expedition was designed to train and assess the students' skills in an outdoor environment.
The first test involved a group, who were remotely supervised, navigating 6 miles through the forest to Two Mile Bottom campsite. Second year students provided simulation exercises at staged checkpoints.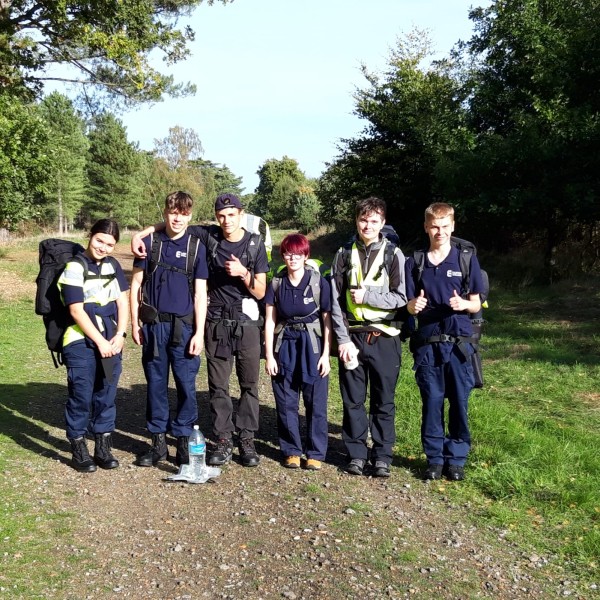 Day 2 consisted of bushcraft skills focusing on fire making, raft building and climbing on a manmade climbing tower.
The Army joined the expedition on day 3, leading guiding the students through a wide range of military skills such as: camouflage and concealment, first aid, hand signals, control and search of individuals. This all culminated in an exercise as the daylight was fading.
During the evening some learners participated in night climbs on the tower or relaxed around their campfires.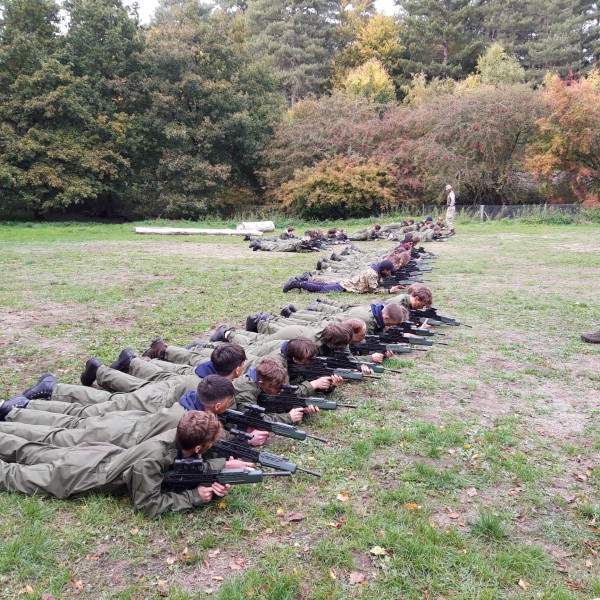 The final day saw students carrying out an orienteering exercise and abseiling from the tower, before walking 6 miles back to Lynford Hall.
Hannah Pain, who is studying on the Extended Diploma in Uniformed Public Services, said afterwards:
I felt it was a perfect mix of guided activities and individual efforts, and I really loved the freedom we had. I think that operating without constant guidance was beneficial to us as learners. We were able to put our teamwork, leadership and determination to the test."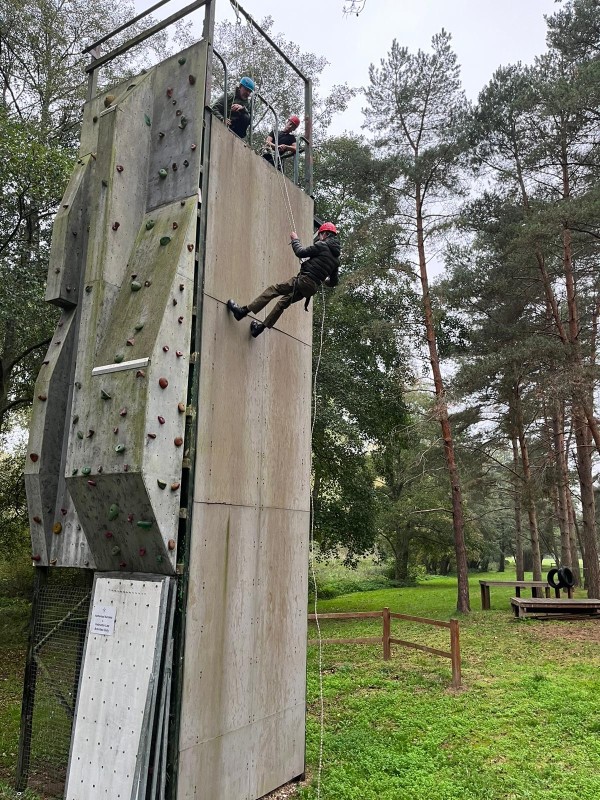 Lewis Cram, another student on the second year of the course, added:
The trip pushed everyone to the limits mentally. We were out for a longer period of time than we were last year. The cold nights, with lack of sleep, meant everyone was tested to the max - but in a good way. It made us all more resilient and that will be very beneficial for us in the future when we join the public services."