Level
Entry Level

Duration
1 year

Start Date
September 2023

Venue
Easton College

Course Code
A0437
Start Date
September 2023, Full Time
Summary
This is specialised provision for students who have more complex learning difficulties. Students on this provision have the opportunity of a curriculum that is bespoke and tailored to meet their individual needs. Students learn key skills such as access to vocational areas, personal and social development, and project learning. A flexible and varied curriculum means students will get to try lots of different learning opportunities. Students on this provision have 1:1 support needs. This allows us to provide high levels of support throughout their timetable. We have various areas students can access whilst on this provision that ensure they actively take part in meaningful learning and we can show real progress through these activities. We use the TEACCH approach throughout this provision that provides a framework and structure to students day and learning. A thorough transition package is offered for students applying for this provision that links to an effective induction programme. This is then followed by comprehensive tracking that records progress at all times of the year. Regular assessments are carried out to ensure students are making good progress throughout their time on the course.
Course content includes;
Life & community skills,
Access to vocational areas - pitched at a suitable level - linked to progression,
Personal & social development, relationships and being safe,
Specialised provision - SALT, music, sensory,
Maths & English - either qualifications or promoted with lessons,
Enterprise & project learning.
Entry Requirements
Students usually progress from local Complex Schools to Future Choices 1.
Entry is not based on any specific ability or disability, but potential students may have an autistic spectrum disorder, profound and multiple learning difficulties, communication difficulties, physical disabilities and/or visual/hearing impairments.
Assessment
There is no formal assessment on this programme. Students will have their progress towards individual targets continuously assessed and reviewed. Reviews with students and their parents/carers will take place throughout the year. Progression is tracked through target setting and recording.
Progression
Students usually attend the Future Choices 1 course for a second year. Students may progress onto further courses within Inclusive Learning or onto other programmes within the community.
Fees
Students will need to have successfully applied for and received funding. There will be some small costs throughout the year towards cooking, snacks and some activities.
Latest News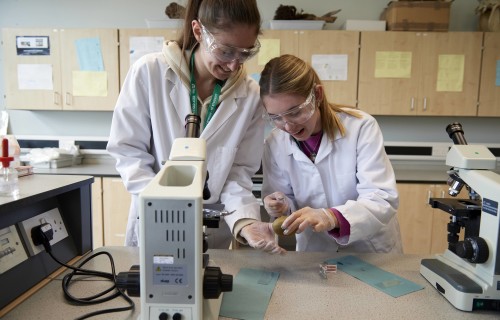 Results from this year's National Student Survey show high levels of satisfaction amongst students on our university-level courses.
Read more
10th August 2023