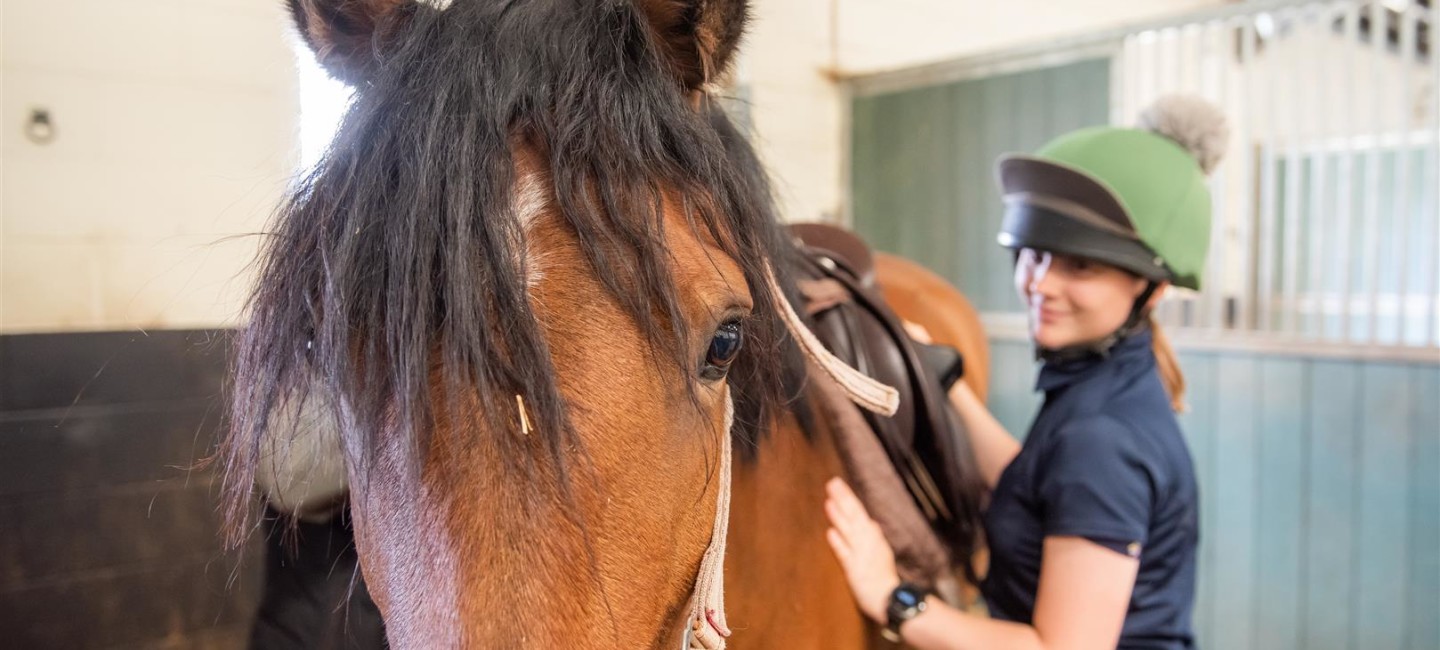 Level
Level 2

Duration
1 year

Start Date
September 2023

Venue
Easton College

Course Code
A0466
Start Date
September 2023, Full Time
Summary
This course has been designed by employers to deliver up-to-date practical and technical skills. You'll explore a range of relevant skills and subject areas, including equine health and welfare, equine nutrition, stable duties, horse riding, biology, horse tack and more. You will practise this knowledge is a real life work experience setting, typically at a livery yard, stud or competition yard. You will be able to study on either the Riding or Groom Pathway.
The Program of Study combines the City and Guilds Level 2 Technical Certificate in Equine Care, with Functional Skills or GCSE English and Maths lessons (depending on previous qualifications), work experience and weekend duties.
You will need to purchase your PPE for the Equine Centre. Details with what is required will be provided at enrolment. You will work in all weather conditions, both indoors and outdoors, ensuring our horses are provided with the highest welfare standards. During practical sessions, you will be involved with yard duties, which includes mucking out, maintaining the yards and paddocks, feeding, grooming and exercising the horses.
Entry Requirements
Students wishing to undertake this course require 4 GCSE's at Grade 3, including Science, plus English or Maths.
Progressing students require a relevant Level 1 qualification at Merit or above, plus Functional Skills Level 1 or above in both English and Maths.
Please note that entry onto the Riding Pathway will require successful completion of a riding assessment. As a guide, students should have a riding ability close to the British Horse Society (BHS) Stage 1 Ride standard. Due to the nature and welfare of the horses at the college, there is a personal weight restriction of 85 kg. Non-riding options are available by taking the Groom Pathway.
Learning Outcomes
Units include:
Undertake routine stable duties
The principles of feeding and watering
Equine health and welfare
Horse tack and equipment
Horse handling and grooming
Introduction to lunging horses
Working in the equine industry
Health and safety for the land-based industries
Work placement (minimum 150 hours)
Please note, units are subject to review each academic year and may change.
Assessment
To achieve the Level 2 Technical Certificate in Equine Care, students need to complete all the following components:
Animal Care Synoptic assignment
Animal Care Theory exam
Health and Safety Theory exam
Theory and practical assignments
150 hours of work experience
Progression
Upon successful completion at Merit and achieving your English and Maths GCSEs at grade 4 or above, you could progress to Level 3 Diploma in Equine Management. Achieving a Pass, with either English or Maths at a grade 4, you could study the Level 3 Certificate in Equine Management. Alternatively you may wish to gain employment or an apprenticeship.
Career Progression
Yard Groom, Trekking Assistant, Stud hand, Equine Retail Assistant.
Fees
If you are a UK or home fee status student and aged 16-18 on the 31st August before the start of your course, tuition fees are free. If you are aged 19 and over fees may be payable.
Latest News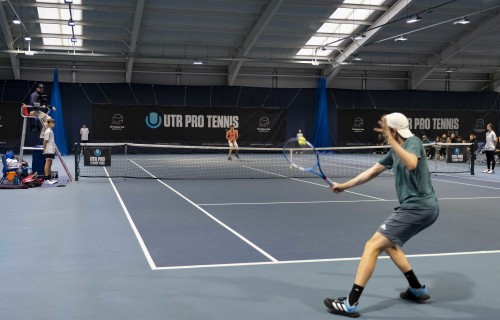 Easton College Tennis Centre will host the biggest prize money event ever held in Norfolk, when the $50,000 UTR Pro Tennis Tour comes to the college from Sunday, April 2nd to Saturday, April 8th.
Read more
16th March 2023