Students support our Ceremony of Remembrance
11th November 2022 – Tags: Floristry, Uniformed Services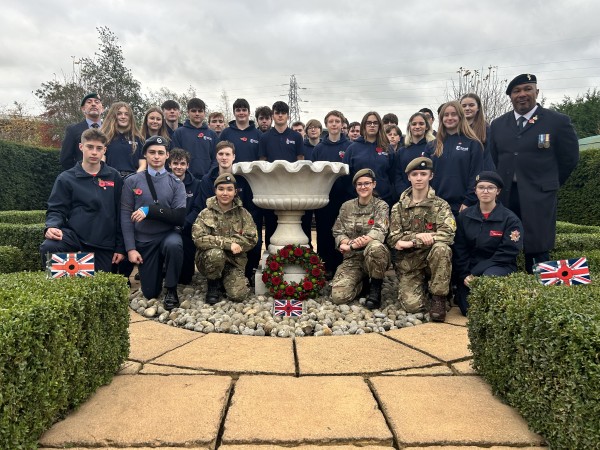 Easton College students played a key role in our Ceremony of Remembrance, helping students and staff to remember the service and sacrifice of all those who have defended our freedoms.
The ceremony was led by Uniformed Services lecturers Delon Commosioung and Lee Mallott, with the support of students Lewis Cram, Hannah Pain and Demi Coelho who gave readings.
Our thanks too to the grounds team, who prepared the Regimental Garden, and to the Floristry department for providing the wreathe.